news
27th February 2008 posted by Greg
You can listen to an interview and 3 live songs
:: Leavin', No Hope, Coyote ::
from London's Brixton Academy on BBC's Radio 1 Punk Show here.


Last minute: the band is doing an autograph session tomorrow at the Trashmark store in Dortmund, Germany.
Am 28.02.2008 findet in unserem Dortmunder Laden eine Autogrammstunde mit den Mad Caddies statt…
Los geht es ab 14 Uhr!
Adresse:
Bissenkamp 12
44135 Dortmund

Mad Caddies - Mary Melody Live
@Melkweg,A'dam Feb17-08
recorded by
Noowaag
.



Others cool live videos: MC on YouTube.
22nd February 2008 posted by Arne
Here's the latest recording from my buddy Noowaag… and it's a sweet teaser for the upcoming shows… it's Distress --- Quality Softcore/acoustic version (!) --- fresh from this 2008 European tour. Thanks man!
6th February 2008 posted by Arne
Ahh… more Caddie goodness! We're getting spoiled… a European tour and a Live DVD. From what we understood, the DVD will be for sale on a limited edition during the current European tour as of February 19th 2008 and will not available through stores.
It contains the full show shot in Munich, Germany (Backstage Werk on May 15th 2007) by State-TV.
Previews on Youtube : Riding For A Fall - Interviews.... and it sure looks like the guys from State-TV put effort into it. Good shooting. Good editing. German efficiency, aye.
It'll be available at :
19.02.2008 - Dresden - Thrillbeats Club
20.02.2008 - Budapest (HU) - Kultiplex
21.02.2008 - Wien (AT) - Arena
22.02.2008 - Graz (AT) - PPC
23.02.2008 - Ljublijana (Sl) - Cvetlicarna Mediapark
24.02.2008 - München - Elserhalle
25.02.2008 - Braunschweig - Jolly Joker
27.02.2008 - Bielefeld - Kamp
28.02.2008 - Bochum - Matrix
29.02.2008 - Hamburg - Markthalle
01.03.2008 - Würzburg - Soundpark Ost
02.03.2008 - Esch-sur-Alzette (LU) - Kulturfabrik
03.03.2008 - Paris (FR) - Trabendo
04.03.2008 - Brüssel (BE) - Ancienne Belgique
05.03.2008 - Stuttgart - Röhre
06.03.2007 - Zürich (CH) - Abart
07.03.2008 - Lindau - Club Vaudeville
08.03.2008 - Gera - Untergrund
10.03.2008 - Moskau (RU) - Apelsin Club
Tracklisting:
01. The Dirge
02. Leavin
03. Polyester Khakis
04. Contraband
05. Backyard
06. 10 West
07. No Hope
08. State Of Mind
09. Reflections
10. Road Rash
11. Silence
12. Spare Change
13. Last Breath
14. No Se´
15. Monkeys
16. Weird Beard
17. Instrumental
18. Villains
19. Drinkin' For 11
20. Today
21. Mary Melody
22. Goleta
23. Macho Nachos
24. Riding For A Fall
25. The Gentleman
26. S.O.S. + All American Badass
Bonus Features:
- Video-Interview
Approx. Running Time: 97 min.
Big thanks to Martin for sending the info!
Bonus : Mad Caddies wallpaper.
Personally I'm happy to see Reflections and Last Breath on it. Plus that it contains The Dirge as opener and All American Badass as closer. Good good things!


1st February 2008 posted by Greg
Patience pays!
Yep! Mad Caddies landed in London today and they will play their first gig tonight in Glasgow, Scotland. Exciting! (Tour Dates)
The band announced that they have a new setlist that will be adjusted as the tour goes…
Here is my request: please, post SHOWS SETLISTS, LIVE RECORDINGS, PICS, LINKS... in the "European Tour 2008" thread in the forum section (here). Thanx in advance!
Enjoy the shows & as the band says: "Bring all of your energy to each show!"


And now… The Keith's section...


Did you know that Keith played trumpet with his auntie Jena?
Go to Auntie Jena's MySpace page
& listen to the songs: Again Someday & Walk On By.


I also received my copy of the new Drag The River CD "You Can't Live This Way" & guess who played some horns on it?


You're right!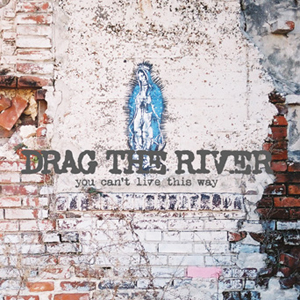 Drag The River MS
Listen to the song "Death Of The Life Of The Party". He also plays on the song "Rangement" (Buy).







20th January 2008 posted by Greg
Well, Mad Caddies will hit Europe in a couple of weeks now (Tour Dates),
so it's time to learn this chant & welcome them with it.


:: Riding For A Fall Live - Backstage (Werk), Munich, 2007 :: | RE-POST
They also are all currently working on a new set list for this tour & add this comment:

"I think everyone is going to be stoked on this as it will feature a few new surprises!"

Sounds good!


You can also request songs by sending them a message: MC MySpace
Personnaly, I hope they'll play:
The Joust, Betty, Booze Cruise, Nobody Wins At The Laundromat, L.G's, Coyote, Lay Your Head Down… & a lot more!